The persons depicted in these photographs are not members of the firm
FLORIDA WRONGFUL DEATH ATTORNEY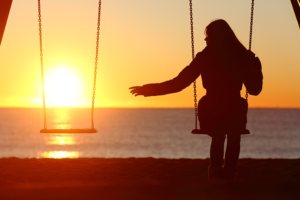 An abrupt loss is traumatizing and life altering. There is no lawsuit, no amount of money and nothing anyone can say or do to replace the sudden loss of a loved one. Sudden death is not only emotionally, mentally and spiritually painful, it causes an overwhelming amount of strain on a family who must deal with funeral and burial arrangements, rapid loss of income and benefits and many other issues. Our attorneys at Warrior Law P.A. understand this state of trauma and the problems that arise following a tragedy. We are here to help. Stop right now, breathe and trust that you are in the right place.
If the unfortunate death of a loved one is caused by the wrongdoing of an individual or entity,  the Florida wrongful death statutes allow a decedent's beneficiaries to file a lawsuit and recover compensation. Only certain surviving family members can file a wrongful death action after a loved one is wrongly killed. Generally, wrongful death claims can be filed by the following:
The estate of the deceased, i.e., the personal representative of the estate.
The surviving spouse of the deceased.
The surviving children of the deceased
The surviving parents of the deceased
The surviving blood relatives of the deceased, including adoptive siblings, so long as these individuals were at least partially dependent on the deceased.
The types of damages recoverable in a wrongful death action vary depending on the situation. For example, certain claimants may recover for burial and funeral expenses, loss of future earnings, loss of benefits, loss of companionship and care, and for mental anguish. There are many restrictions and limitations placed on who is able to recover in a wrongful death action, and what damages are recoverable. Wrongful death actions in Florida must be filed within the statute of limitations, i.e., a specified time period in which the claim must be brought, or else the claim will not be heard by the court. The statute of limitations for a wrongful death case in Florida is two years from the date of death. Time is of the essence for those surviving beneficiaries who are eligible to seek wrongful death damages. That's why it's important to immediately consult with an experienced wrongful death attorney to determine who and what may be recoverable after the unfortunate demise of a loved one.
Warrior Law P.A. provides full service representation by skilled attorneys who will listen and zealously advocate on your behalf. We know you have questions about filing your claim and we will diligently explain every step. We will explore your options and guide you through the process of obtaining prompt relief and maximized results. We will also help you move passed this trauma and walk toward the light of a new future.  Sudden loss forces you to stop, pause and reflect on the way you are living. It can be nature's way of forcing you to change your life and the way you live. While the loss of a loved one causes immense suffering, we encourage our clients to use the loss to move toward a better, happier life. At the same time, we will work hard to recover fair and just compensation for the wrongful death. If your loved one was wrongfully killed in an accident, contact Warrior Law P.A. and schedule a free consultation with our legal team today to learn more about your legal options.
Warrior Law P.A.
936 SW 1st Avenue #331
Miami, Florida 33130
(850) 376-5405
[email protected]
warriorlawpa.com