The persons depicted in these photographs are not members of the firm
FLORIDA PERSONAL INJURY ATTORNEY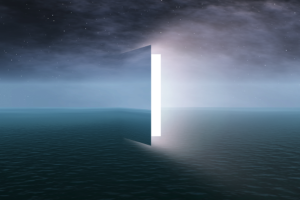 Accidents are life altering events that cause a tremendous amount of physical, emotional, social and financial strain on a person and his or her loved ones. Accidents causing serious injuries are traumatizing and make everything feel helpless and overwhelming. Our attorneys at Warrior Law P.A. understand this state of helplessness and we are here to help. Stop right now, breathe and trust that you are in the right place.
Our attorneys understand the needs of our clients. We understand that accident victims and their loved ones are immediately concerned with medical bills, medical treatment, lost wages from work, sudden loss of income or benefits, insurance issues and property damage. Fortunately, Florida law protects victims of accidents and allows a victim to recover financial compensation if an individual or an entity was responsible for the accident. This law allows compensation even if the individual or entity at fault did not mean to cause the accident. If you were hurt due to someone else's negligent, reckless, or intentional behavior, you could be entitled to compensation for your damages. To seek compensation, you will need to file a claim against the responsible party. Many times, a victim is uninformed about his or her rights following an accident. Depending on the type of accident, you must preserve your right to pursue a claim and preserve the evidence. One of the most critical aspects of a personal injury case is the investigation of the case. The investigation conducted by your personal injury attorney can produce evidence that supports your position and can detail the scope and extent of your injuries. The more evidence that is available, the stronger your case will be. Further, a victim needs to know how to properly report a claim to the responsible party. That's why it's important to speak with an attorney as soon as possible. After you have sought appropriate medical attention, you should contact a reputable attorney with experience handling personal injury cases. Time is of the essence in every accident case. Florida law establishes legal time frames in which a civil case must be filed. These time frames are called "statutes of limitations," and are strictly observed. Each type of case has a different statute of limitations. For example, in Florida medical malpractice cases generally have a statute of limitations of two years. This means that a victim of medical malpractice must file their claim in court within two years of the incident that resulted in their injury. Our experienced attorneys know the necessary steps to take depending on the type of accident you sustained.
Warrior Law P.A. handles all types of accidents, including the following:
Assault and Bar Fights
Boating Accidents
Cruise Ship Accidents
Car Accidents
Construction Accidents
Distracted Driving Accidents
Elder and Nursing Home Abuse
Mass Transit Accidents
Medical Malpractice
Negligent Security Cases
Premises Liability Accidents: these accidents occur when a property is unsafe.
Toxic Torts: these accidents involve exposure to harmful environmental toxins such as mold.
Trucking Accidents
Watercraft Accidents
Warrior Law P.A. provides full service representation by skilled attorneys who will listen and zealously advocate on your behalf. We know you have questions about filing your claim and we will diligently explain every step. We will explore your options and guide you through the process of obtaining prompt relief and maximized results. We will also help you move passed this trauma and walk toward the light of a new future.  Accidents and injuries force you to stop, pause and reflect on the way you are living. It can be nature's way of forcing you to change your life and the way you live. While physical and emotional injuries can be debilitating, we encourage each client to use the experience to move toward a better, happier life. At the same time, we will work hard to recover fair and just compensation for the wrong. If you or a loved one was recently hurt in an accident, contact Warrior Law P.A. and schedule a free consultation with our legal team today to learn more about your legal options.
Warrior Law P.A.
936 SW 1st Avenue #331
Miami, Florida 33130
(850) 376-5405
[email protected]
warriorlawpa.com
Three things cannot be long hidden: the sun, the moon, and the truth. -Buddha